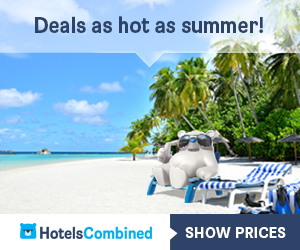 Kerry Washington made her presence known in a bold and brilliant way at the first-ever ABFF Awards: A Celebration Of Hollywood on Sunday.
The 39-year-old Scandal star looked regal in a royal blue and shining gown with somewhat modest V-cut neckline and fluttering hem.
Kerry - who presented the ever-elegant Diahann Carroll with the Hollywood Legacy Award - wore minimal jewelry save for sparkling stud earrings and a scattering of rings that glinted as she clutched her small handbag.
http://easymese.blogspot.com/2016/02/kerry-washington-cuts-regal-sight-in.html



Bold and brilliant: Kerry Washington was a regal sight in a billowy blue gown at the ABFF Awards in Beverly Hills on Sunday
Her make-up included purple lipstick and soft shadows and eye liner, while her glossy hair was swept back from her face to highlight her stunning cheekbones.


Kerry appeared to have skipped the red carpet arrivals, but she was a captivating sight behind-the-scenes.
The actress rubbed elbows with some of the evening's awards recipients including American Crime star Regina King and House Of Lies star Don Cheadle.



Chill: The actress lent her cool and calm presence to the stage
The ABFF Awards: A Celebration of Hollywood is the first annual show launched by the American Black Film Festival and BET - in response to the Oscars lack of diversity in this year's nominations.
The event, which focuses on individuals, television programs and movies of 2015 that celebrate black culture, was hosted by comedian Mike Epps at the Beverly Hilton.
The awards ceremony, which will air on Tuesday on BET and Centric, gave specials honors and recognition to a few worthy names.



Audience is listening: Everyone listened as Diahann spoke on stage
American Crime star Regina King and House Of Lies star Don Cheadle were given the Excellence in the Arts awards.
Creed director Ryan Coogler received the Rising Star award.
Diahann Carroll and Straight Outta Compton producer Will Packer were also honored for their contributions to the genre.



One-on-one: Kerry and Jamie hugged it out some more for another photo op
Others who didn't want to miss out on the fun included Garcelle Beauvais, Regina Hall, Taye Diggs, Jamie Foxx and many more.
Scandal's fifth season premiered last September, and is still as popular as ever among viewers.
Speaking about those intimate scenes with her co-star Tony Goldwyn, Kerry said: 'Five years in, Tony and I, we have such a mutual respect for each other.
'And we're very clear about our boundaries; what each other's comfortable with and uncomfortable with. So, there's also a nice level of trust that you can knock it out and move on.'



Party time: The star greeted award recipient Don Cheadle and onstage speaker Robert Downey Jr.