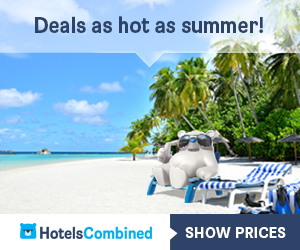 http://easymese.blogspot.com/2016/02/jesinta-campbell-puts-on-leggy-display.html


Jesinta Campbell looked every inch the top model as she jetted into New York for Fashion Week on Sunday.
The 24-year-old showed off her trim pins in a pair of skin tight leather look pants and over the knee high heeled boots as she pushed her own trolley full of luggage out of the arrivals gate.
She added a thick knitted jumper to her ensemble to keep warm in the chilly winter climate - a stark contrast to the Sydney summer she has just left.
Scroll down for video



Her dark tresses were slicked back into a neat bun at the nape of her neck and she added a pair of tortoiseshell sunglasses to her ensemble.
She highlighted her perfect pins with stylish over the knee boots with a high heel that accentuated the length of her legs and draped a a bright yellow Chanel Boy Bag over her shoulder.



The model pushed her trolley piled high with luggage towards her awaiting car, and the air was so cold you could see her breath.
Jesinta abandoned the trolley and draped one oversize brown leather bag over one shoulder and pushed her suitcase on wheels.
Happily smiling as she made her way to the car, 24-year-old Jesinta appeared to be in high spirits, despite spending Valentine's Day apart from her beau Lance 'Buddy' Franklin.



Jesinta Campbell boarded an international flight from Sydney on Sunday and jetted to the US for work commitments enjoying New York Fashion Week.
The glamorous 24-year-old - who appears to be in the city for her ambassador role for David Jones - has shared numerous images and clips from her visit with her social media fans, including a snap of herself standing on a snowy street to Instagram.
In the picture shared on Tuesday, the brunette beauty is wearing Australian label Camilla and Marc in the shot.



She cuts a glamorous figure in a long black trench coat Jacket, with a black top underneath and high-heeled boots.
The leggy star has her dark locks swept off her face and slicked back into a low bun.
She also shared a video of herself on Instagram getting ready for the day with a make-up artist applying her face-paint as she pouts and poses, telling her followers to follow her adventures on David Jones' Snapchat.
Meanwhile on her own Snapchat account, she spoke of just how cold it was in New York.
Jesinta Campbell posts BTS video for David Jones at NYFW



'It's actually so cold, I can't feel my fingers,' she says with a laugh.
In the clip, she wears a turtle neck jumper and has a pair of sunglasses on with her hair tied into a bun.
She also shared another picture of her Camilla and Marc outfit, and can be seen posing in the mirror in the Snapchat image.