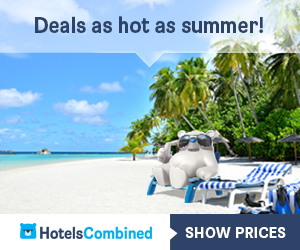 http://easymese.blogspot.com/2016/02/the-bachelors-ben-higgins-sends-emily.html

Emily Ferguson was so nervous while meeting the parents of Ben Higgins on Monday's episode of The Bachelor that she rambled about cheerleading and hating vegetables.
The nervous and immature display by the 23-year-old blonde ultimately lead to her demise from the show.
She was the first of the women to be introduced to Ben's family, but she was sent packing after his parents shared their concerns about her age and readiness to settle down.



San Diego girl Becca Tilley was also axed from the ABC reality show.
Four women remained for the next stage in which they'll introduce 27-year-old Ben to their families.


The hometown episode on Monday was set in Warsaw, Indiana where Ben grew up.



In a local diner the pious software sales representative hugged his parents and discussed the last seven weeks on the dating show.
The girls he brought home were: Becca, JoJo Fletcher, Emily, Lauren Bushnell, Caila Quinn and Amanda Stanton.
'If Ben were to pick me I'd just come to Indiana and make babies right away,' gushed Emily, before she was struck off.



Lauren B. was first to have a date, which took her to the location of Ben's 'first kiss' and the Baker Youth Club, where he used to work.
Lauren, a flight attendant, was roped into playing with the children.
'I felt like a giant kid,' giggled the 25-year-old blonde.



One child Ronnie, made a half court shot, with a wager that meant Ben had to kiss Lauren.
The children got very excited when Indiana Pacers basketball players Paul George and George Hill joined in on the fun.
Later the California contestant confronted Ben about rumors that had been circulated by her former rival Olivia.



'I do trust you,' said Ben as Lauren raved about being 'so in love' with him.
The Bachelor's next date was in Chicago with Texan real estate developer JoJo, 24.
They went to an empty Wrigley Field home to the Chicago Cubs baseball team.



'There's this passion,' he said, while noting JoJo's 'trust issues'.
'You're scared…sometimes it pulls me away too,' he confided.
She confessed that, in the past, she always felt that her ex-boyfriends were less involved than she was.



'But I'm more Team Ben now than I think I've ever been,' she told him.
Next was a three-on-one farmyard date with Becca, 26, Caila, 24, and Amanda, 25.
Esthetician Amanda wasn't yet sure if she could introduce him to her kids.



'I've never been this nervous,' she said, before they climbed into some rowboats for a Notebook style scene, but with more girls.
After some awkward kite flying he presented the rose to Amanda who had 'never introduced a boyfriend' to her daughters before.
Becca and Caila were left sobbing while Amanda and Ben went to a McDonald's drive-though during their date.



They then cringingly recreated a Lady And The Tramp moment using a French fry instead of spaghetti.
'She's funny and easy to talk to,' he said, as they played at a local fair.
On the final date identical twin Emily proved she's no ornithologist.



'Don't laugh, is that a swan?' she asked after spotting one of the birds near his childhood home.
The Las Vegas resident was 'anxious' not to make an idiot of herself – but she babbled to his mother about 'overthinking' the process, her scrambled 'hopes' and dreams, 'blossoming' into a new woman' and wanting to be an 'NFL cheerleader'.
'I don't like vegetables,' she told his father.



'I think she is a little young for Ben right now,' sighed his mother.
'Does she really know who she is?' she asked her son.
Ben mused that Emily might 'not be ready' to get married.



'I just don't think I can see you being my wife,' he told her.
'I could see it, it sucks that you can't,' she told Ben as she was sent home.
Becca was also ejected during the final rose ceremony.
'Why did you do that?' she asked him after specifically asking him not to blind-side her during the show.



'Even a second ago I wasn't sure about this,' he told her.
'I don't want to be alone,' she cried in the cab after Ben walked her to a waiting car that peeled away.
Next week the drama continues on ABC as Ben meets the families of the remaining four hopefuls.