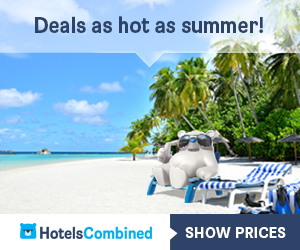 http://easymese.blogspot.com/2016/02/sandra-bullock-happiest-shes-ever-been.html

It seems things are really heating up for Sandra Bullock and her man.

For her beau Bryan Randall has reportedly moved into her $23 million Los Angeles mansion and is helping her to raise her children.

The beloved actress is she said to be 'the happiest she has ever been' as she grows closer to the ex-jailbird turned professional photographer.



Moving with Speed: Sandra Bullock has reportedly had her man Bryan Randall move in with her. The couple are pictured at Disneyland in December
A source told E!: 'Bryan has officially moved in with Sandra. He still has his home as well, but lives with Sandra full time.
'They have been spending most of their time together.'


But the Oscar-winner is most joyful at the bond Bryan is fostering with her children Laila, three, and five-year-old Louis.
The insider said: 'Bryan treats Sandra's children like his own. He really is a great father figure. Sandra is the happiest she has ever been.'



New home: He is said to have moved into her sprawling $23 million Los Angeles mansion
Bryan certainly has plenty of experience of fatherhood, as he has a 22-year-old daughter named Skylar, who is said to get on famously with his new squeeze.
Sandra's extended family is said to be so impressed at their union that they expect the pair to be engaged before the end of the year.
But this does not mean they will be having a child together any time soon, despite reports to the contrary, with the source saying another baby is 'not on the table' at the moment.
This is because The Heat favourite is so wrapped up in the children she already has, and 'Sandra's favorite thing is to be a mom and take care of Louis and Laila. It's her biggest joy in life.'



Daddy cool: The snapper joined the Miss Congeniality favourite on a ski trip to Jackson Hole, Wyoming, recently
The latter child, who was adopted back in November, is said to be loving her new life, while little Louis is said to be relishing being a sibling to the point he is even over-protective.
It comes after the snapper joined the Miss Congeniality favourite and her two children on a ski trip to Jackson Hole, Wyoming last month.
The happy couple were spotted cuddling up to each other during a snowy outing.
Sandra's close friend Jennifer Aniston was also on the holiday, and was showing off her skills as she zoomed down the slopes.
The Proposal star was previously married to bad boy biker Jesse James, but their five year union ended in 2010 due to his philandering.