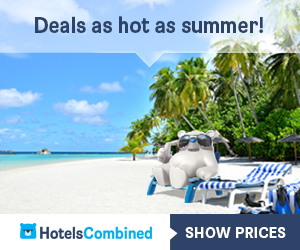 http://easymese.blogspot.com/2016/02/avril-lavigne-cosies-up-to-chad-kroeger.html

They announced their separation back in September.
But Avril Lavigne looked to have reconciled with Nickleback front man Chad Kroeger as they arrived together for the Clive Davis Pre-GRAMMY Gala in Beverly Hills on Sunday.
The 31-year-old Sk8er Boi singer cuddled up to her esdtranged husband, and even posted a romantic snap on Instagram.



'Grammy Party ..... Feeling great. Lovely night.' wrote Avril.
The musical talents appeared to be relaxed, both sharing sweet smiles, with Chad leaning in to his lovely wife for the picture.


RLater in the evening, Avril shared another snap of the duo, with the pretty blonde wearing an even bigger smile.
'Clive Davis Grammy Party,' she wrote.



For her Valentine's date with her 'ex', Avril wore an elegant, high-low dress that featured a lace top and a sheer, floor-length skirt.
Chad, 41, wore an all-black ensemble, dress shirt unbuttoned and layered under a jacket.
Although the couple appeared to be reconciling, neither seemed to be wearing a wedding ring.



In September of last year, the Photograph singer took to Instagram to announce the breakup of her marriage.
Avril shared a loving photo of the couple, with the Nickelback front man staring deeply into his wife, as the duo laughed embraced each other in what appeared to be a dance.
'It is with heavy heart that Chad and I announce our separation today. Through not only the marriage, but the music as well, we've created many unforgettable moments,' she began.
'We are still, and forever will be, the best of friends, and will always care deeply for each other. To all our family, friends and fans, thank you sincerely for the support,' she finished



Then, just one month later, the singer shared a picture of her once-love on Instagram.
'Back where it all started ...,' she wrote.
In the snap, Chad was seen in a musical setting, strumming a guitar. During her break-up post, Avril appeared to have noted that the duo would be parting ways professionally as well.
The couple reportedly began a friendship when they first worked together in March 2012. After dating for just one month, the couple became engaged that August before marrying in July of the following year.
Prior to her second marriage, Avril was previously wed to Sum 41 lead vocalist Deryck Whibley from July 2006-October 2009.