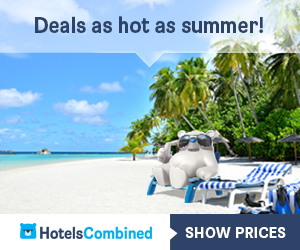 http://easymese.blogspot.com/2016/02/gwen-stefani-and-blake-shelton-are.html

Gwen Stefani chose red for her Valentine's date with boyfriend Blake Shelton.
And it was no ordinary date as they stepped out on Sunday to the Clive Davis pre-Grammy gala - which is the hottest ticket in Hollywood.
The 46-year-old flashed her legs in the thigh skimming scarlet dress which featured a ruffled skirt and figure-hugging bodice.



Blake, 39, could hardly keep his hands off his glamorous girlfriend - as he put on a rather more relaxed show in blue denim at the Beverly Hilton Hotel in Los Angeles.


Gwen sported her trademark platinum blonde waves but didn't wear her usual bright red lipstick - perhaps to avoid a clash with her choice of outfit.
Instead she chose a nude hue and played up her eyes with a smokey finish.



They could not have looked more relaxed in each other's company as Gwen cosied up to her beau at the table to watch the live music.
Blake wrapped his arms around the Hollaback Girl hit-maker as they laughed and pulled a variety of expressions at the show.
Gwen checked him out with an adoring gaze, as they continued to enjoy the honeymoon stage of their relationship.



They went public as a couple in November and since then, have been inseparable.
But although have only been dating for a few months, but the country singer is already inspiring her lyrics.
The pop star, 46, released her latest single Make Me Like You on Friday, and it's very clearly about her new relationship with her fellow The Voice judge.
The No Doubt frontwoman, who fell in love with Blake after splitting from husband of 13 years Gavin Rossdale, sings about falling for someone after having your heart broken.



'I was fine before I met you / I was broken but fine / I was lost and uncertain / But my heart was still mine / I was free before I met you / I was broken but free / All alone in the clear view / But now you are all I see,' she belts out at the beginning of the song.
In the chorus, Gwen sings: 'Why'd you have to go and make me like you? / Yeah, this is a feeling I'm not used to / Why'd you have to go and make me like you? / I'm so mad at you, 'cause now you got me missing you.'



Gwen also sings, 'I really like you, but I'm so scared,' and the sweet lyric: 'Oh God, thank God that I found you.'
It was claimed that Gwen ended the marriage after discovering that Gavin had been having an affair with their children's nanny for several years.
Meanwhile, Blake and wife of four years Miranda Lambert filed for divorce in July 2015 and finalised the divorce that same day. There were also allegations that Miranda had cheated on Blake.



The mother-of-three has also revealed that the music video for Make Me Like You is going to be filmed live at the Grammy Awards on Monday, during a commercial break.
She took to her social media to announce plans for the live music video will feature costume changes and multiple sets during the four-minute commercial break.
Blake was supportive, replying to the tweet, writing 'Awesome!!!!!!'
She is mom to nine-year-old Kingston, seven-year-old Zuma and one-year-old Apollo with ex-husband, Gavin Rossdale.
The Grammy Awards will be broadcast on CBS this Monday, February 15.