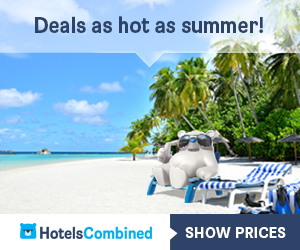 http://easymese.blogspot.com/2016/02/ryan-reynolds-crashes-eddie-eagle.html

In X-Men Origins they played mortal enemies.
And things between Ryan Reynolds and Hugh Jackman don't look likely to improve after he intercepted secret texts to the Australian from his wife Blake Lively.
The Deadpool star crashed a junket for Jackman's latest film Eddie The Eagle on Tuesday, posing as a journalist to ask questions about a film he appeared not to have seen.



'Many actors enjoy performing their own stunts; Do you do all your own acting? the 39-year-old opened with.
'If there's sex scenes, I do them,' the 47-year-old replied, straight-faced. 'It's the key to a good marriage.'


Ryan's next question was a tongue in cheek reference to their one film together, when he played a very, very different version of Deadpool.
'Did you get any notes from the studio to sew Eddie's mouth shut? Make lasers shoot from his eyes?' he queried, poking fun at the artistic licence studio Fox took with the Marvel character.



'I didn't, but I thought it would be a great idea,' Hugh replied, playing along. 'As a story it totally makes sense.'
The next Q was probably the most serious one: 'Do you ever age?'
'Not since 2008,' Jackman smiled, only half-joking
'You're f*cking gorgeous,' Reynolds complimented him. 'You're a two-time tony winner, Oscar nominated actor; how much of Hugh Jackman's immense success is raw talent, and how much is just advantageous bone structure?'



'Thank you,' Jackman dodged, 'coming from Sexiest Man Alive 20..... 12?'
'2010, Ryan corrected him. 'We're old models.'
The interviewer then decided to field some questions sent in from fans, including one from 'Brian Bleynolds, from Vancouver, British Colombia' ('I love Latin America') who wanted to know if Hugh insisted on wearing special inserts in his shoes to make him appear taller than a 'one of your co-stars' on X-Men Origins: Wolverine.
Without waiting for an answer he pressed ahead with another question, which came from a 'man' named Blake Lively.



'Hugh, I tried calling you on the burner phone and you didn't answer. Are we still meeting at the Gansevoort Hotel this afternoon? I don't have much time because Ryan's having a mani-pedi from three to four,' he read, before musing 'I'm having a mani-pedi at three to four … that's super weird.'
Pushing the strange coincidence aside, he pressed on: 'This move is about flying high: Tell me when was the last time you experimented with drugs; which one; how was it; and do you have any right now?'
All that was left to do was 'a little scene work', in which Ryan handed Hugh a knife and took full advantage of his Australian accent by having him play out Crocodile Dundee's most famous scene.